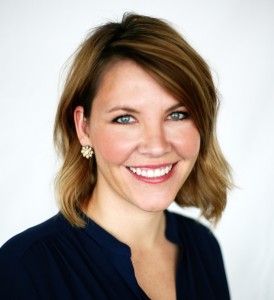 Patty is a true tinkerer by nature and has to keep busy at all times.  When not searching for a new hobby to get her hands on, Patty spends her free time with her husband, Jonathan, trying to keep up with her high-spirited daughter, Malin.
Patty Opitz, AIA, LEED AP
Associate Principal
Little Rock • 501-367-2223 • popitz@polkstanleywilcox.com
A graduate from the University of Arkansas in Fayetteville, Patty Opitz is a licensed senior associate staff architect of Polk Stanley Wilcox Architects responsible for project production and coordination in all phases of a project from conception through construction.With over 14 years of combined experience in residential and commercial construction for various facility types, Patty provides diverse knowledge of project management and architectural planning. Patty currently assists in serving as a supervisor for the Architectural Experience Program for new hires at PSW, mentoring architectural associates by creating goals and strategies for completing their required hours in several experience areas to work towards the completion of their architectural exams. Patty's past and current key project experience includes; Bank OZK Headquarters and Master Plan, University of Central Arkansas Donaghey Hall and District Master Plan,The Village at Hendrix Market Square South, The Purple Cow Restaurants, Mosaic Church of Central Arkansas, Rayonier Corporate Offices, and numerous private residences across the state of Arkansas.
PROJECT EXPERIENCE